New Admission is going on for Web Development and Digital Marketing...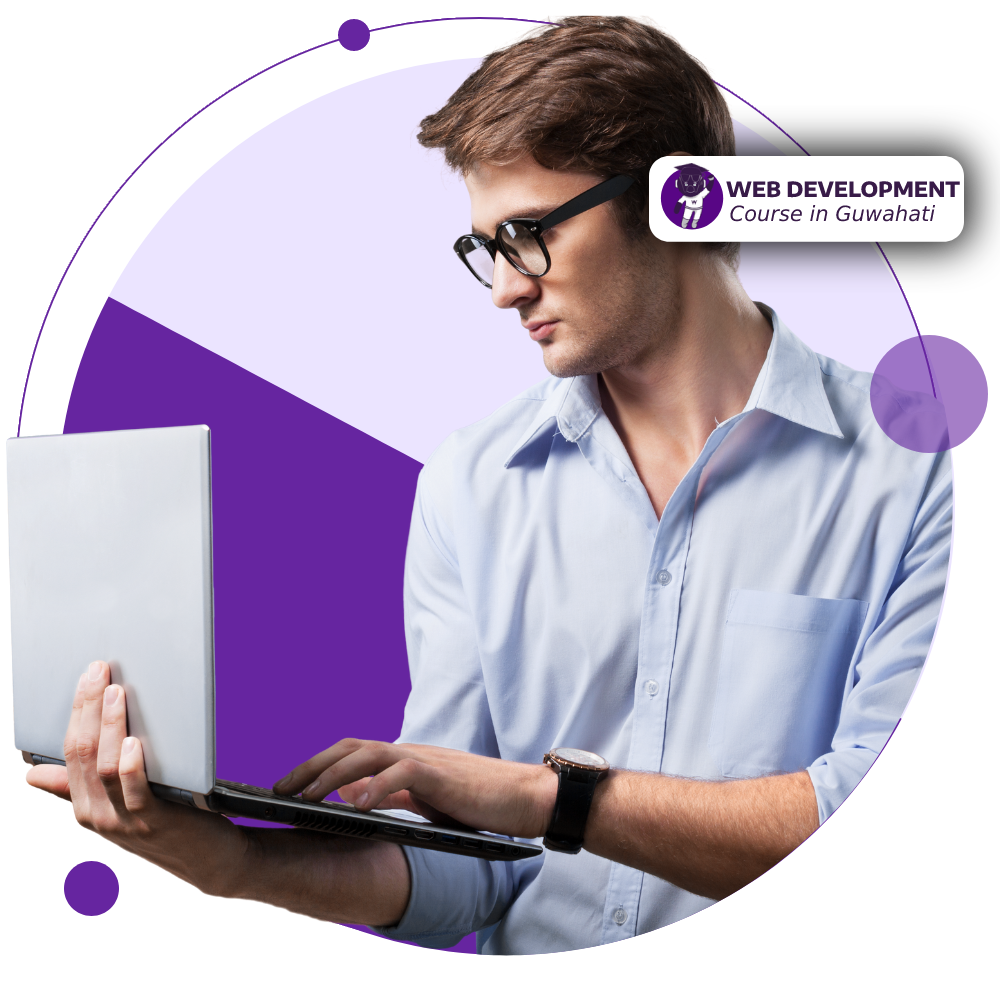 New Admission is going on...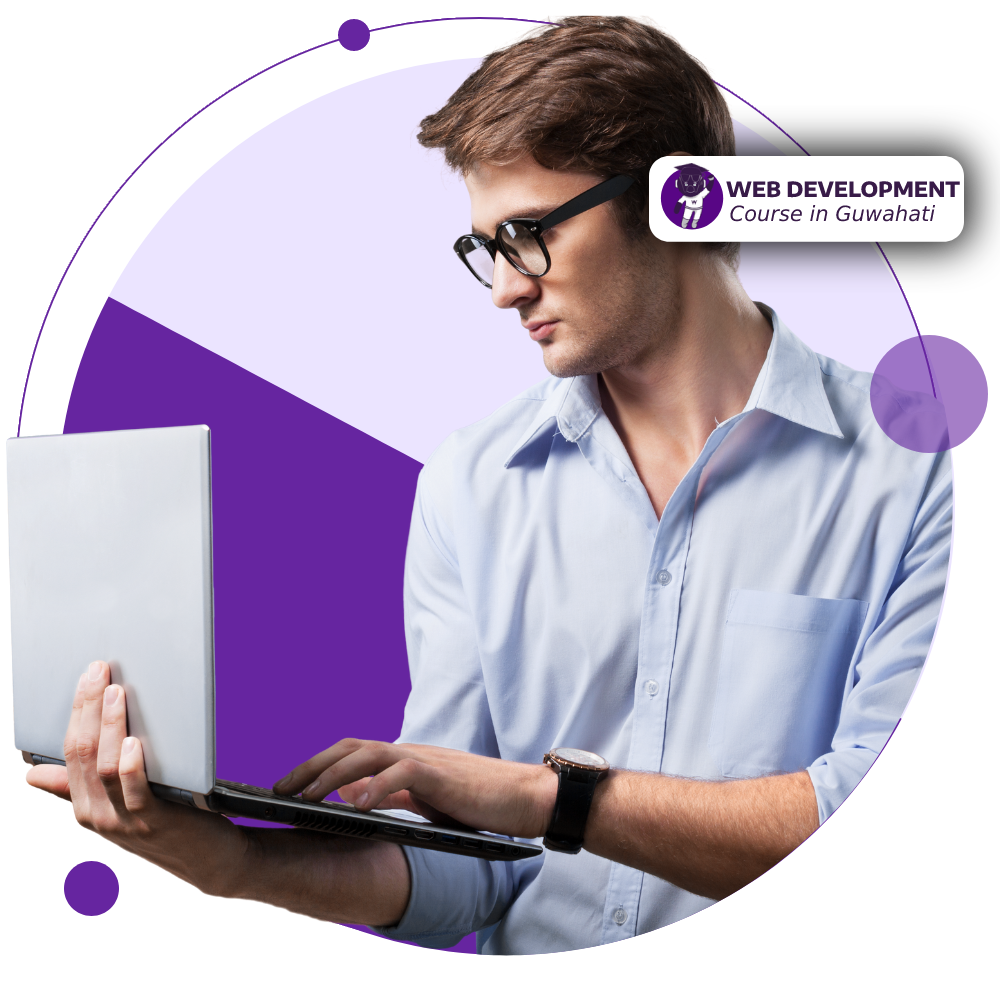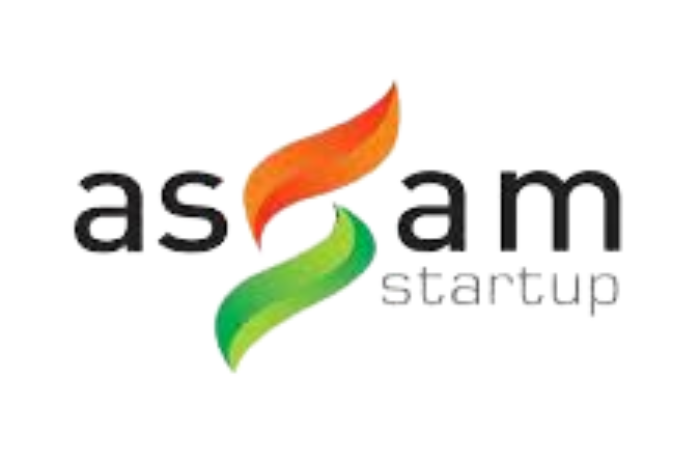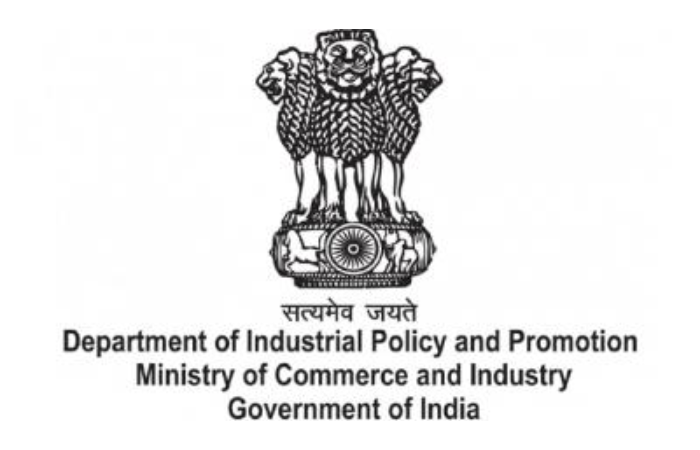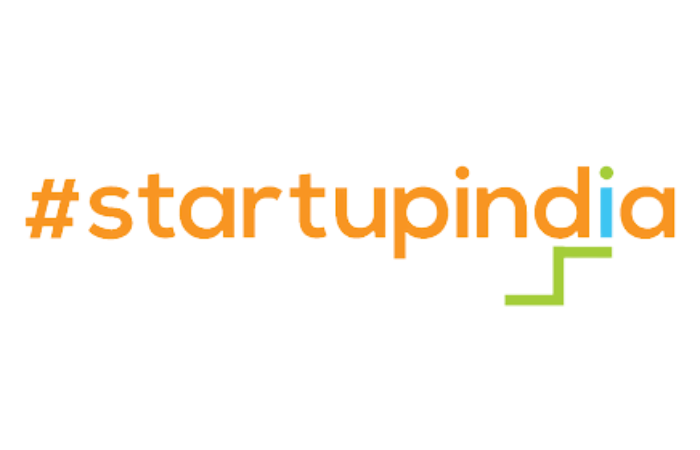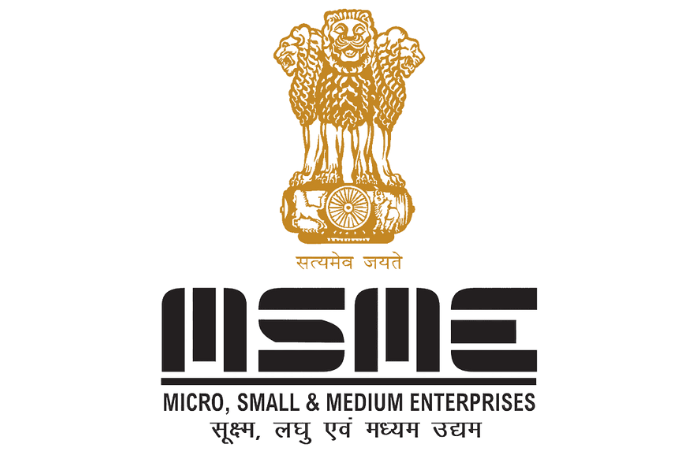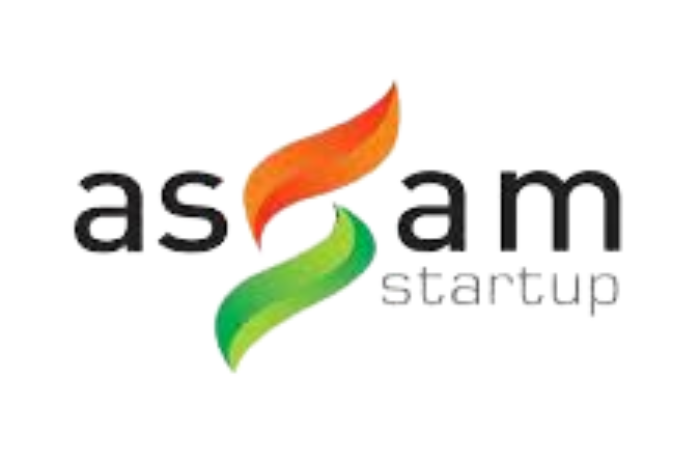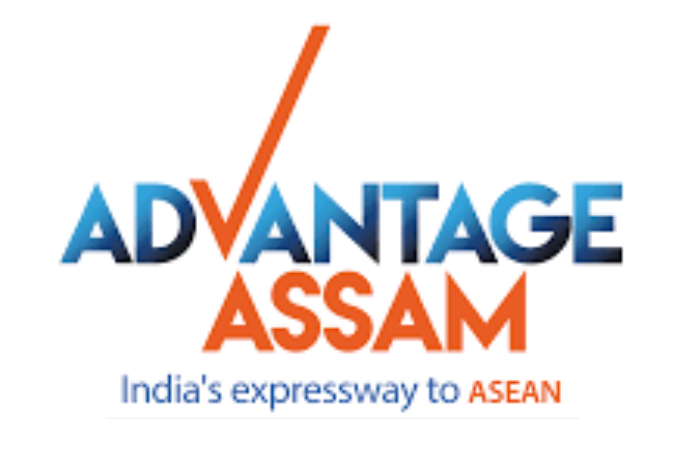 Our Featured Courses
Find out our 100% job assured courses
Learn


Website Development
Learn


Digital Marketing
Learn


Mobile App Development
Interested? Want More Info?
Fill up the form below to get a free consultation from WeBotApp Team
Welcome To WeBotApp Academy
---
If you are looking for website development or mobile app development, or digital marketing course in Guwahati, you are at the right place. WeBotApp Academy is a young organization that aims to bridge the huge gap that exists between the industry's digital training needs and the availability of trained talent by offering hands-on training programs and certifications.
WeBotApp Academy is a leading web and mobile app development & digital marketing training institute in Guwahati that focus on imparting new-age digital marketing skills to individual and organizations. At WeBotApp, you learn directly from the industry experts which enables you to learn more practical knowledge plus deep industry insights. Our faculty members have over a decade of experience teaching a digital marketing course in Guwahati at WeBotApp Academy.
Welcome To WeBotApp Academy
---
If you are looking for website development or mobile app development, or digital marketing course in Guwahati, you are at the right place. WeBotApp Academy is a young organization that aims to bridge the huge gap that exists between the industry's digital training needs and the availability of trained talent by offering hands-on training programs and certifications.
WeBotApp Academy is a leading web and mobile app development & digital marketing training institute in Guwahati that focus on imparting new-age digital marketing skills to individual and organizations. At WeBotApp, you learn directly from the industry experts which enables you to learn more practical knowledge plus deep industry insights. Our faculty members have over a decade of experience teaching a digital marketing course in Guwahati at WeBotApp Academy.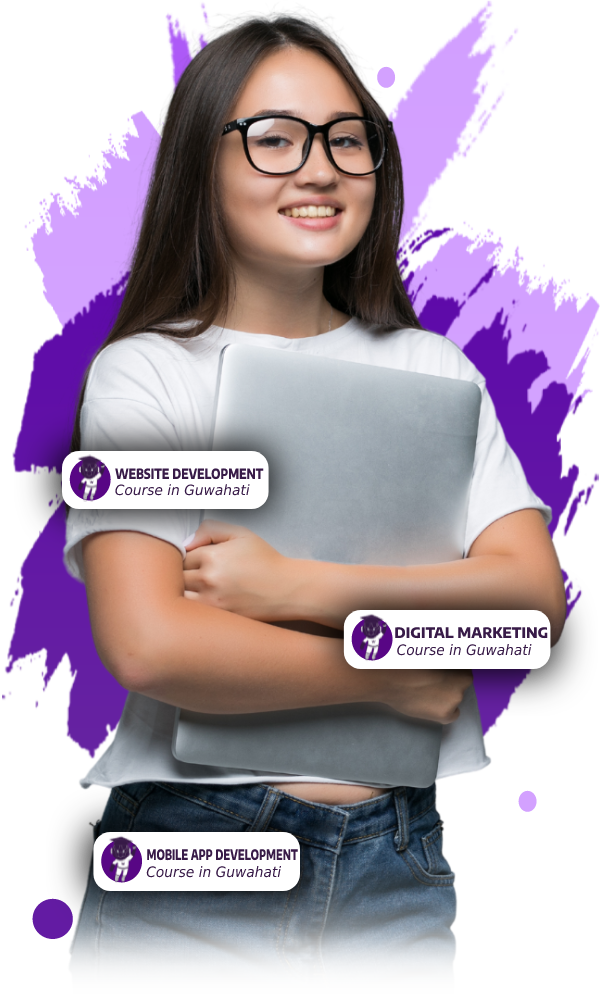 Why 1000+ Students &
Industry Professionals Trust WeBotApp?
Best Website Design-Development and Digital Marketing Training Institute In Entire North-East India.
Focus On Practical Training
Fully Target Oriented Training
Lifetime Recorded Classes
Focus On Practical Training
Fully Target Oriented Training
Lifetime Recorded Classes
Classes in Regional Language
Community Support Available
Classes in Regional Language
Community Support Available
12+ Year Experienced Trainers
Internship After Course Completion
12+ Year Experienced Trainers
Internship After Course Completion
Who can join
our Course….?
Our training program is specially designed to help you acquire the skills required for building an amazing career in Digital Marketing and Web development field. We offer the best Web Development and Digital Marketing Course in Guwahati that will provide you with a lot of opportunities to learn & explore your own strategies with a guaranteed job after completing the course.
Give us a call @ +91 7002484119 to join us now.

   Jobseeker looking for a bright career option.
   Graduates who are looking for their first job.
   Professionals who want to enhance their skills.
   Professionals looking for a Career Change.
   Small Business Owners who don't want to stay small.
   Entrepreneurs who desire to be more entrepreneurial.

   Students who want to grow their career as a freelancer.
What People Say
(Google reviews from our students as well as their parents)
An Overview of the trending web technologies
Everyone is well aware of the internet and its advantages in this digital age. This mode of communication has paved the way for numerous technologies that are currently utilized today. The internet is usually a global system that uses different communication protocols to create an interconnected network of computer systems. The early 1990s marked the beginning of the transition to the modern Internet and generated sustained exponential growth. Ever since the beginning, this communication technology has been utilized by many individuals and organizations to stray ahead towards the future. Even the traditional marketing efforts are reduced with the arrival of different internet technologies. With the rise of the internet, Digital Marketing has now become the need of the hour with the majority of organizations and individuals trying to cash in opportunities and careers in the field. Numerous technologies have taken shape to reduce human efforts in different sectors and segments of today's society. The age we live in today is termed the digital age due to the utilization of smart technologies that makes our lives easier. 
To cope with the changing trends, businesses and individuals are updating themselves constantly to make the most of the internet. The most prominent thing on the internet is to develop a website that can reach a greater audience. Having a website allows them to maintain a steady flow of communication with their clients and consumers. The websites that are developed with the latest technologies can enhance the reputation of varied brands and businesses. Besides a website, certain organizations also develop their own platforms to connect at a different level with their crowds. The platforms are capable of handling complex management issues along with providing the best output as desired by the organizations. Such a demand has facilitated the growth of courses that provide specific instructions on how to take advantage of the latest technologies that are introduced on a daily basis. The instructions vary based on the courses such as Website Design, Web Application Development, Mobile Application Development, Digital Marketing. 
Organizations that deal in these courses are also growing rapidly to share their views and provide an understanding in their own terms and conditions. To have an understanding of the growing courses they have been discussed separately below:
Website Design
The best website design courses are capable of diverging the minds to a different mode of approach towards a website. The courses offer knowledge on varied concepts of design, coding, and databases. The imparted knowledge can make an individual capable of handling clients that demand the creation of a unique website. Many elements within a website must be approached specifically. Each element has a unique attribute that constitutes the development of the best possible website. The concept of website design begins by visualizing the concept of a website. People create different websites based on their needs and the ones that can function as desired gets the most attention. With the rising demand for websites, several website creation platforms are also available on the internet today. The platforms are capable of combining different elements to develop an amazing website. These platforms also provide the option of publishing the website that makes it pop up when searched for. 
A website is usually a collection of pages that are made available for the general public on the internet. The pages contain information of all sorts and types depending on the demands of a creator. The website contents are identified on the world wide web via a domain name that is hosted on a particular web server. There are all sorts of websites hosted on the internet due to the varied sense of differences in people. The published sites are typically dedicated to a particular topic or purpose, such as news, education, commerce, entertainment, or social networking. Every website has a particular reason for its creation be it for providing information or just casual browsing options. Websites are like home addresses on the internet which leads an individual towards the door that they were seeking. They can only be accessed if the domain name is known by the recipient who is willing to make contact. The domain name in the case of websites serves the same purpose as having an address to a person who is being visited. Besides having a domain name there are different sorts of information within a website that can attract people who are interested in it. 
Websites are divided into two categories viz. Static and dynamic. The website types are discussed elaborately below to provide a better outlook on the topic:
Static Websites
As the name states these types of websites are the most basic version of websites. Such websites are purely informational websites that lack interactive and functional qualities. Static websites are web pages that are stored in a particular web server. The pages display the same content and information to all their viewers. The contents can be updated periodically by the site administrator who possesses basic skills in coding. These types of websites act as a brochure that provides consistent and standard information for an extended period of time. The static websites are primarily coded in HTML (HyperText Markup Language) besides utilizing cascading style sheets (CSS) to control appearance. The site developer can also include audio and video files in the website for a better site appearance. But since these files are non-interactive they are generally considered to be of static nature. 
Dynamic Websites
Dynamic websites are those websites that provide information and also offer functionality to make them more interactive. These websites require databases that can hold and showcase different types of content and information. Dynamic websites can change and customize themselves frequently and automatically. Aside from that, they are embedded with javascript codes to instruct the browsers about the modifications of the website. The websites are developed using server-side language and technology to generate dynamic content. Due to that such websites can deliver and display dynamic contents as per the behavior of the user or the user-generated content. Languages such as PHP, SERVLET, JSP, ASP.NET, etc. are made to good use while developing dynamic websites.
The increase in the number of internet users has encouraged the development of new interactive websites. Sites that can engage with their crowds and understand the needs are growing rapidly over the internet. Dynamic websites that can interact with multiple users in real-time are getting quite popular today. Rising surges in the demand for websites have paved the way for other web technologies. Technologies such as web applications can be made use of over the network connections. There are several types of web applications ranging from simple calculator devices to complex forms of functions that are performed in managerial activities. Let us have a better outlook on what web applications are and how they work.
Web Applications
All internet technologies consist of a 'Server' that offers the data and a 'Client' that receives the data and vice versa. The server is responsible for holding up the information that must be displayed on a website or web application. Web applications are interactive websites that can perform certain tasks as designated by the developer. The developed application can be accessed by users with the help of internet browsers. These types of web technologies are built based on different demands made by a particular individual or organization. They operate solely over the internet connection and need not be downloaded onto the device.
For web apps to operate it requires a web server, an application server, and a database. Each unit works in collaboration with the other units and maintains a smooth functioning of the web application. The web server manages the requests of the client while the application server performs the requested task. The databases form the memory unit and store the important pieces of information that are generated on both ends. The concept of web applications has cultivated the seed of curiosity in the young minds of today's society. Due to that a lot of youth are getting trained in extracurricular skill sets such as coding. A good understanding of codes and their uses is essential while developing web applications. That is so because of the complex mechanism of the web applications and the tasks they perform. Enthusiastic coders who seek greater knowledge take part in different coding sessions to quench their thirst. There are numerous organizations today that offer different courses on new coding technologies. The organizations understand the demand for technologies and open up their doors to individuals that are willing to put the technologies to greater use. 
Web application development consists of a short development life-cycle that is led by a small development team. The front-end development of the web application is achieved through client-side programming. The client refers to a computer application such as a web browser. Client-side programming will typically utilize HTML, CSS and JavaScript. HTML programming instructs the browsers to display the on-screen content of web pages, while CSS keeps displayed information in the correct format. The JavaScript coding will make some of the interactive content run on a web page. On the other hand, server-side programming powers the client-side programming and is used to create the scripts that web applications use. Scripts can be written in multiple scripting languages such as Ruby, Java, and Python. Server-side scripting creates a custom interface for the end-user and hides the source code that makes up the interface. Along with it, a database must be used to store data in web application development examples including MySQL or MongoDB. 
Academies or institutions offering such in-depth knowledge about the development process create scope for better opportunities. Web applications are in great demand today as they allow many advantages to commercial institutions. Such applications can be accessed by any device irrespective of the platforms such as windows, android, IOS, etc. Users just need a browser and a good internet connection to take part in the activities through the use of web applications. Since the users cannot access the data and back-end servers, web-based applications provide an added layer of security. With the introduction of mobile technologies, web technologies such as websites and web applications must be made in accordance with them. Responsive design enables the creation of technologies that can operate on any platform and device irrespective of the size and orientation. Since smartphone usage has increased considerably within the past decade developers started integrating responsive design into their products. Smartphones applications that help an individual in making their daily commute easier are also getting attention from different users. These applications also require a set of codes that are put forward by their developers. Mobile application development courses help in understanding the key aspects of mobile development. The courses shed light on the software that is used in developing mobile applications. Besides that, they also develop skills that enable people to create mobile applications for different platforms and devices. To have a better understanding of the mobile application development sector a summary is provided below:
Mobile Application Development
Mobile applications refer to software that runs on smartphone platforms. Two dominant mobile platforms are currently in great demand. One is the IOS from Apple Inc. that powers Apple's popular line of iPhone smartphones. The other one is Android from Google which powers not only google devices but also other smart devices developed by different companies. Unlike web applications that run on all devices and platforms, mobile applications are specifically created either for IOS or Android platforms. Mobile applications are pre-installed on smartphones and users can also download new softwares that suites their work purpose. The applications can be accessed through web browsers and also searched for in the web stores that are developed particularly to store mobile applications. The mobile application industry is growing at an exponential rate and the need for developers is arising continuously. Today mobile applications that unlock the real value of smartphones are the most popular way for people and businesses to connect to the internet. To stay relevant, responsive, and successful, organizations need mobile applications that are developed on their customers, partners, and employees demands.
There are four major development approaches when building mobile applications
Native Mobile Applications
These applications are written in the programming language and frameworks that are provided by the platform owners. They run directly on the operating systems of the smart devices that run either on iOS or Android.
Cross-Platform Native Mobile Applications
Cross-platform native mobile applications can be written in a variety of different programming languages and frameworks, but they are compiled into a native application that runs directly on the operating system of the device. 
Hybrid Mobile Applications
Hybrid mobile applications are built with standard web technologies such as JavaScript, CSS, and HTML5, and they are bundled as app installation packages. Contrary to the native apps, hybrid apps work on a 'web container' which provides a browser runtime and a bridge for native device APIs via Apache Cordova. 
Progressive Web Applications
These applications offer an alternative approach to traditional mobile app development by skipping app store delivery and app installations. They are web applications that utilize a set of browser capabilities such as working offline, running a background process, and adding a link to the device home screen to provide an 'app-like' user experience.
Mobile application developers understand the concept of their clients to form amazing software that can satisfy their demands. There are different types of organizations that deal in making people aware of the application development industry. Such organizations offer their insight into the processes and real-time advantages of developing customized softwares. They offer courses that provide in-depth information about mobile applications, their benefits, and the process of developing a new application from scratch. Apart from mobile development courses, the organizations also offer knowledge on a new concept of marketing known as Digital Marketing. This form of marketing makes use of electronic mediums to promote and generate awareness. It is not enough to just create a website, web application, mobile application, or any kind of product. People must be made aware of their existence to start engaging in business or other commercial activities. The awareness is generated with the help of many methods and procedures that are well known to the marketing experts. Digital Marketing experts understand the importance of the present technologies and try to merge the business with them to create a scope for greater profits. A summary of digital marketing is provided below to let one understand its significance.
Digital Marketing is a new approach to marketing strategies that utilize digital mediums to convey its regard. This form of marketing came into existence after the increase in usage of smartphones and internet platforms. Internet platforms are designed for different users and to perform different functions. Some of these platforms allow brands and businesses of every kind to create a space for themselves. The spaces allow independence to the business and make them think outside the box to attract more potential customers. The strategies involved in this marketing form might differ from the traditional marketing methods in a few ways. But still, posters and banners must be created to catch the eyes of the ones who pass by the illustrations. The digital marketing concept is a very vast one because there are many ways through which it can be achieved. Digital content and marketing have become so common that consumers now expect and rely on them as a way to learn about brands. Since digital marketing has many options and strategies associated with it, one can get creative and experiment with a variety of marketing tactics on a budget. There are as many specializations within digital marketing as there are ways of interacting using digital media. A few ways of achieving digital marketing are briefly discussed below:
Search engine optimization
Search engine optimization or SEO is technically utilized as a  marketing tool rather than a form of marketing. SEO can be referred to as a science because it requires research and one must weigh different contributing factors to achieve the highest possible ranking. The most important elements that are considered while optimizing a web page are:
Content quality

User engagement level

Mobile-friendliness

Number and quality of inbound links
Content marketing
SEO performs a major role in content marketing, it is a strategy based on the distribution of relevant and valuable content to a target audience. As in any marketing strategy, the goal of marketing content is to attract leads that ultimately convert into customers. Instead of enticing prospects with a potential value from a product or service, it offers value for free in the form of written material. Content marketing writers can rank their content higher in search engine results by engaging people to read the material, share it, and interact further with the brand. When the content is relevant, it can establish strong relationships throughout the developed pipeline.
Social media marketing
Social media marketing means driving traffic and brand awareness by engaging people in discussion online. The most popular platforms for social media marketing are Facebook, Twitter, and Instagram, with LinkedIn and YouTube not far behind.
Because social media marketing involves active audience participation, it has become a popular way of getting attention. Social media marketing offers built-in engagement metrics, which are extremely useful in understanding how well one reaches their audience. Many brands use social media marketing to start dialogues with audiences rather than encourage them to spend money right away. This is especially common in brands that target older audiences or offer products and services not appropriate for impulse buys. 
Pay-per-click marketing
Pay-per-click, or PPC, is posting an ad on a platform and paying every time someone clicks on it. When a spot is available on a search engine results page, also known as a SERP, the engine fills the spot with what is essentially an instant auction. An algorithm prioritizes each available ad based on several factors that include:
Ad quality

Keyword relevance

Landing page quality

Bid amount
PPC campaigns have 1 or more target actions that viewers are meant to complete after clicking an ad. These actions are known as conversions, and they can be transactional or non-transactional. Making a purchase is a conversion, but so is signup for a newsletter or a call made to the home office.
Affiliate marketing
Affiliate marketing lets someone make money by promoting another person's business. One can be either the promoter or the business that works with the promoter, but the process is the same in either case. It works using a revenue-sharing model. Affiliates get a commission every time someone purchases the item that is being promoted. In the case of being a merchant, they pay the affiliate for every sale they make.
Native advertising
Native advertising is marketing in disguise. Its goal is to blend in with its surrounding content so that it's less blatantly obvious as advertising. Native advertising was created in reaction to the cynicism of today's consumers toward ads. A native ad gets around this bias by offering information or entertainment before it gets to anything promotional, downplaying the "ad" aspect.
Marketing automation
Marketing automation uses software to power digital marketing campaigns, improving the efficiency and relevance of advertising. It allows brands to:
Collect and analyze consumer information

Design targeted marketing campaigns

Send and post messages at the right times to the right audiences
Email marketing
The concept of email marketing is simple—you send a promotional message and hope that your prospect clicks on it. However, the execution is much more complex. First of all, you have to make sure that your emails are wanted. This means having an opt-in list that does the following:
Individualizes the content, both in the body and in the subject line

States clearly what kind of emails the subscriber will get

Offers a clear unsubscribe option

Integrates both transactional and promotional emails
Digital Marketing has become a great need for those who are in the commercial sector. The marketing techniques offer new insight into the concept of marketing. That being said, businesses today are making use of digital marketing platforms to create an identity for themselves. Organizations that are not satisfied with promotions lure in crowds with the help of applications either for mobile devices or internet browsers. All these technologies that have evolved due to the internet medium are creating better opportunities for every individual. To understand and learn the skills of developing websites and applications people take part in different courses. At webotapp academy, we also deal in courses that offer knowledge about the latest technologies. The individuals that enroll in our courses find themselves accompanied by professionals who have years of experience in their relevant fields. The professionals give detailed information about their respective areas and provide a safe space for practice. To find out more about us please visit our website at Webotapp Academy.com.
Why choose WeBotApp Academy for doing a Digital marketing course in Guwahati?
In today's fastest-growing society, finding a job isn't like writing an essay. Every individual who has a certificate but no skills will have problems finding work. The WeBotApp Academy offers a digital marketing course in Guwahati that includes a personality development module. The digital marketing course in Guwahati is available online as well as in person. Here at WeBotApp Academy, we believe it can be done by anyone who is willing to work hard. Anyone can take our Digital Marketing Training in Guwahati to upgrade their skills and personality. Our faculty members have over a decade of experience teaching digital marketing courses in Guwahati at WeBotApp Academy.